About the Company
"Universal Transport Service" Company has necessary resources for settlement of tasks in logistics sphere. We offer a range of services conforming to the world standards and requirements of the clients:
Transportation by motor, railway, marine and air transport;
 Door-to-door delivery;
Customs execution;
Forwarding an logistic service;
Insurance of cargo in full volume.
We implement transportation of cargo to Azerbaijan, Russia, Ukraine, Belarus, Turkey, Canada, the USA, China, India, Germany, Holland, Greece, Saudi Arabia and Morocco.  Geographical area of the Company's opportunities is not limited. At us you can order transportation of the following types of cargo: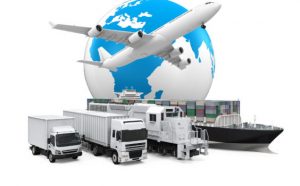 Industrial and agricultural;
Dry and fluid;
Piece and bulk;
Hazardous, valuable and outsized.
Transportation is organized with consideration of requirements of cargo location in optimal conditions on the entire way. For this we use standard and refrigerator containers, tank-cars and hoppers. We also take into consideration the purpose of delivery of hazardous cargo, that is why we observe necessary safety measures, starting with detailed planning of location of containers in the chosen type of transport and special training of drivers.